The Early Days
It all began in his childhood home where Bob Trudnak was the oldest of four children. His mother was a homemaker, and his father worked three jobs to support the family. Most Sundays were spent barbecuing at the local state park, near their home in the hills of Clarks Summit, Pennsylvania – population 5,100.
Sundays were his father's only day off, and he would spend it barbecuing at the park's charcoal grills. Bob says watching his father's unselfish sacrifice taught him how important selfless contribution is to a family's well-being.
When Bob was seven, his dad placed him "in charge" of putting charcoal in the grill. "From that day forward," he says. "I was hooked on barbecue."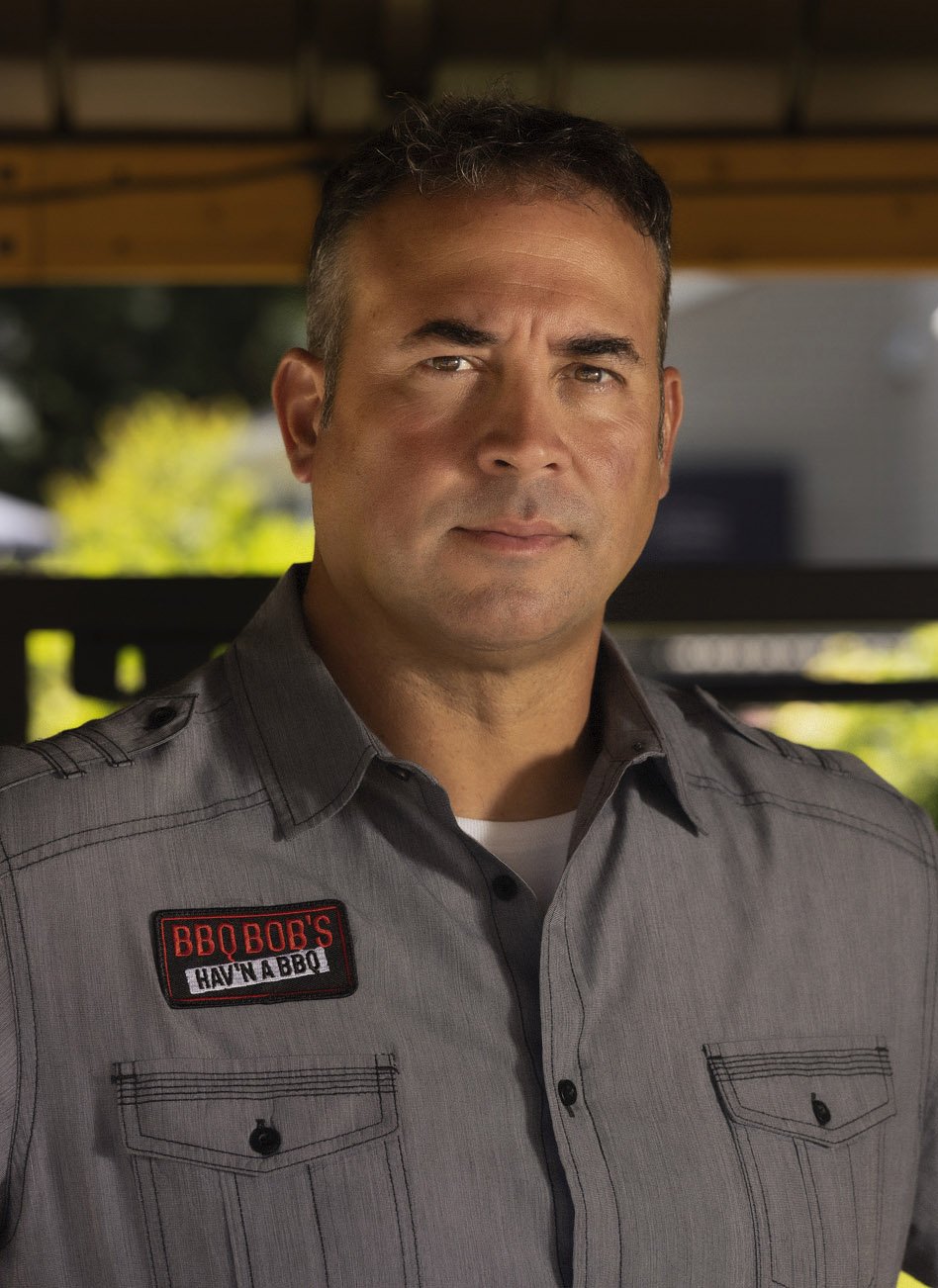 A Fire Is Lit
And so it began. Fast forward twenty some years to find a celebrity grillmaster
who's become an icon in the world of barbecue, earning the nickname
BBQ Bob, and The Time and Temperature Guru. Bob would go on to revolutionize
the world of grilling and become a recognized leader in his industry, leaving his influence
on the craft around the world.
Turning a Passion into a Profession
This amazing launch to grilling fame started in 1999, when the late entrepreneur and barbecue enthusiast "Shotgun" Fred Pirkle needed a marketing and design expert for his industrial valve business, and he hired Trudnak for the position.
About two years later, Pirkle mentioned a side project to Bob that was related to the barbecue industry. Bob's heart started pounding as he listened to his boss describe plans for an electronic device that would make controlling an outdoor BBQ cooker's temperature easy and efficient.
The thought of bringing the world's first BBQ temperature-control device for charcoal and wood-burning cookers to market—and forming a new company called BBQ Guru to launch it—truly excited Bob.
Working together, they produced the Pit Minder mechanical temperature control, which gave smokers and grills oven-like precision over a cooker's heat. It essentially made barbecuing easier, more convenient, and more accurate, producing delicious results.
Through the years, Bob helped evolve that one product into an entire line of high-tech cooker accessories made by BBQ Guru, a company headquartered in Warminster, Pennsylvania. The products have sold in national and international markets. They include the top-selling BBQ Guru Temperature Controls which are used by the majority of America's award-winning BBQ competition teams.
Because of his leadership in the invention of these revolutionary products, Bob earned the nickname "the Time and Temperature Guru." The products have been featured in The Wall Street Journal, Forbes, Popular Mechanics, Coastal Living, Better Homes and Gardens, Men's Health, Huffington Post, Chicago Tribune, and many others.
Soon Bob Trudnak was being sought out to host events, appear in videos, teach culinary classes, and compete in or judge high level grilling competitions. He also runs his own catering business as an aside, and has created an original line of sauces and rubs. No wonder he earned the title, "BBQ Bob."

Carrying on
The Tradition of Excellence
Today Bob Trudnak still lives and breathes barbecue.
No matter the time of year, temperature, or weather – as long as he has meat
and dry charcoal – you will find BBQ Bob cooking outdoors. Over the years, he has tirelessly worked
to perfect the craft of making delicious food.
Most of all, for Bob Trudnak, barbecuing is more than just firing up the smoker.
He believes the higher purpose of barbecue is about community, and bringing family
and friends together. That's a passion we can all get behind.