COMPETITIONS, VICTORIES, AND JUDGING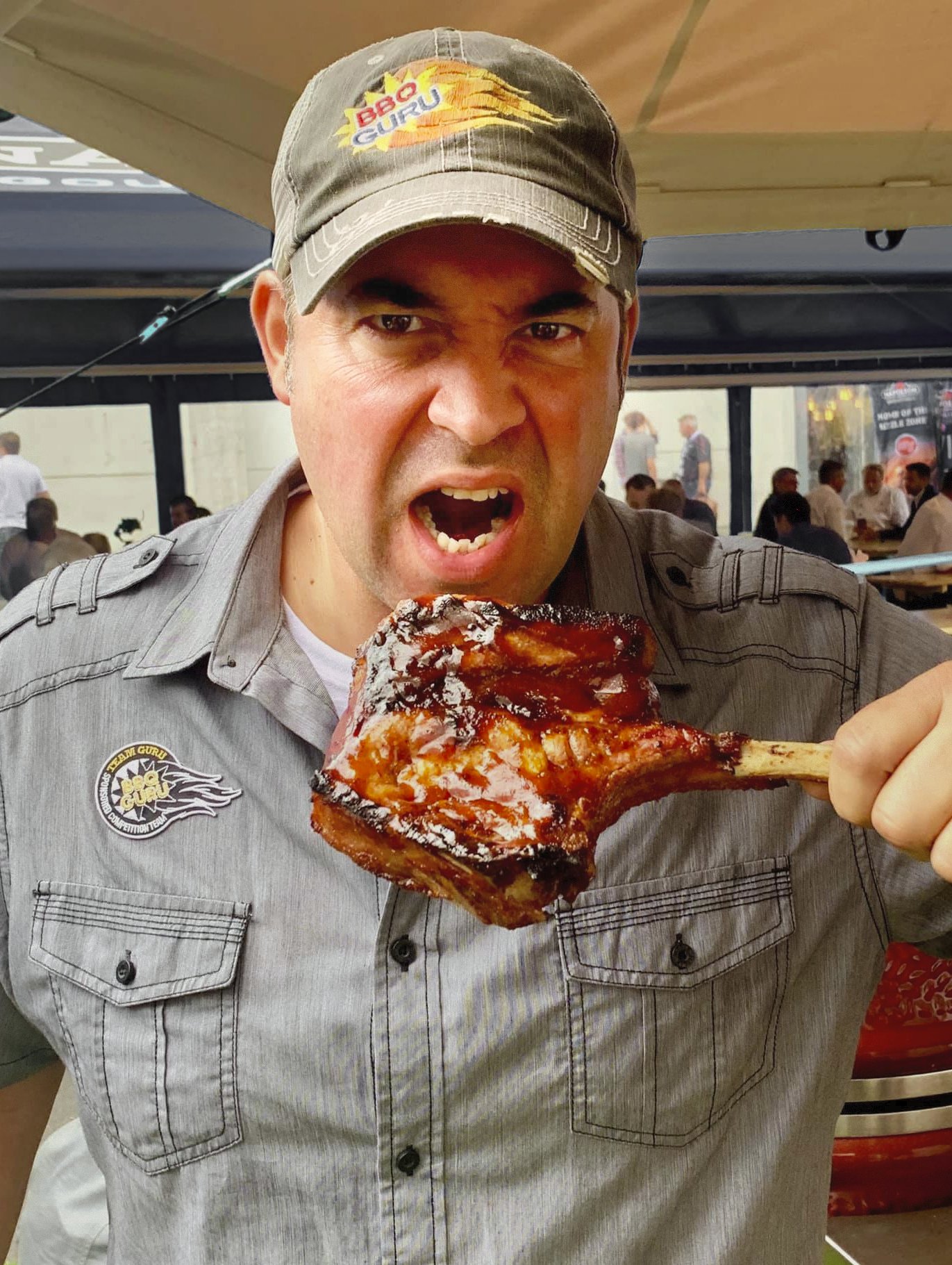 The title of Pitmaster becomes even more meaningful when used in conjunction with BBQ Bob's exploits in the grilling arena. Bob has been an award winning professional Pitmaster for 18 years, having competed in a multitude of national and international televised events during that time.
It didn't take him long to move up to the top echelons. In his 18 years of competitive grilling, Bob has competed at the Pro Level for 17 years, amassing well over 300 awards in the United States and Europe, sealing his prominent place in the world of professional barbecue Pitmasters.
Besides his hundreds of awards, Bob has collected numerous trophies, titles, cash, and other prizes at national and international competitions. Not only has he qualified for the highest level food sport competitions, he has won many world championship top five places in all categories at these levels.
Bob credits some of his winning strategy to being able to problem solve, quickly react, and resolve unexpected issues that arise, as well as maintain precision timeliness and scrupulous attention to detail for extensive periods of time. These are qualities he considers essential to being an award winning Pitmaster, as well as being applicable to other areas of his professional life.
Top Level Judge
As a recognized authority in precision grilling techniques and achieving top notch results, Bob has been invited to guest judge many high level competitions on the BBQ circuit throughout the US and Europe, and he continues to do so today.