Bobby T's Homemade Pizza Ingredients & Recipes
Experience Pizza the Way it was Meant to Be
Some things are timeless. Like the art and pleasure of homemade cooking. Gathering around the kitchen and dinner table, working together, enjoying the fruits of your labor together.
Now you can experience pizza the way it was meant to be. Preparing your own homemade pizzas is easy to do, fun, and yes – even healthy!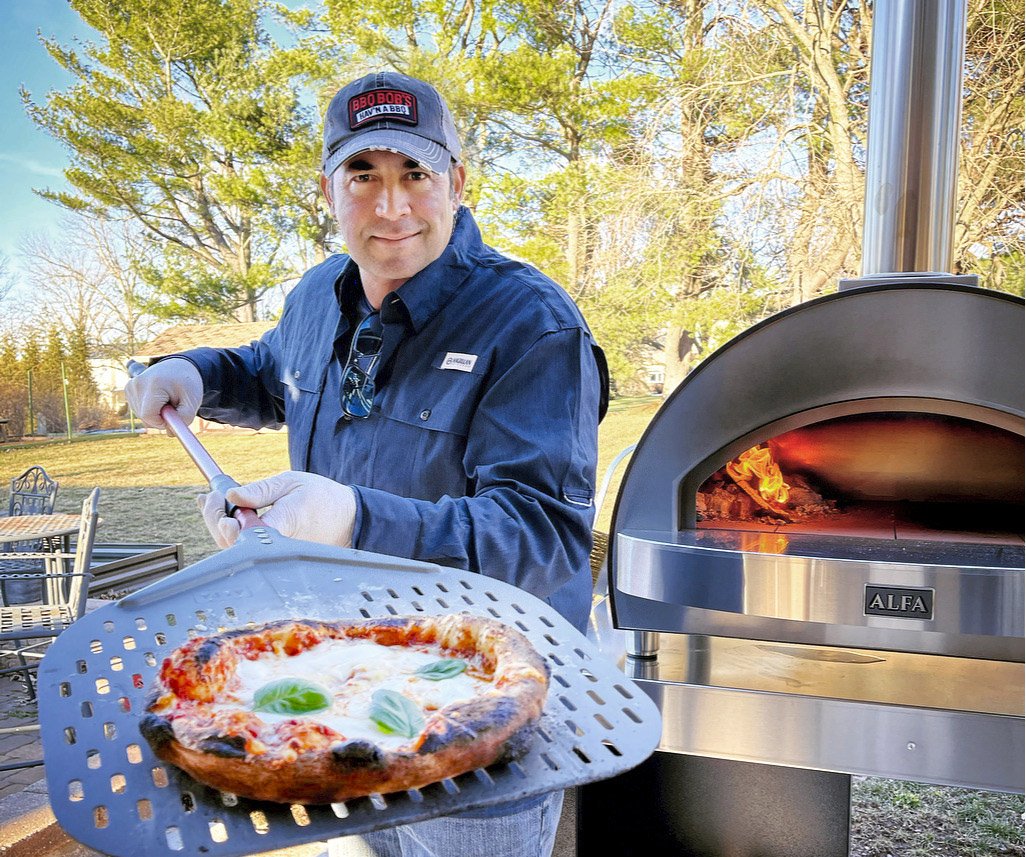 Bobby T's Pizza Products
Reason #1: Pizza can be healthy for you!
You can trust that Bobby T uses only the finest quality ingredients to ensure your pizza can provide some great health benefits.
Reason #3: It's More Affordable
Save money! You'll spend one-third less on average when you make homemade pizzas instead of ordering them.
Reason #2: You're In Control
When you prepare your own pizza pie from the crust to the toppings, you know every single ingredient that goes into it. No surprises.
Reason #4: The Best Reason
Above all, the most important reason is to share time together with friends and family.

Recipes
Pizza Dough Recipes
Choose from Bobby T's Same Day Method or 24-Hour Cold Ferment Process for your traditional pizza pies. Find easy, step-by-step instructions here to prepare your dough on the same day. Or for those who want to kick it up even more, try the 24-hour cold ferment process. It's not just pizzas either – check out our Focaccia and Calzone recipes.
Video Tips
Stretch it, pull it, have fun with it. Watch this dough video for some of my best tips and tutorials on how to prepare perfect pizza dough for delicious homemade pizza pies.
Tomato-based sauce offers Vitamin C, potassium, folate, and Vitamin K.
Tomatoes are high in the antioxidant lycopene, which fights free radicals, eases inflammation and reduces cholesterol. Cooking tomatoes helps increase the potency of lycopene.
Oregano contains the active ingredient carvacrol, which helps balance blood sugar.
Adding vegetables such as olives, mushrooms, zucchini, bell peppers, onion, artichokes, eggplant, and garlic incorporates a wealth of vitamins, antioxidants, and immune support into your meal.
Pineapple boosts serotonin levels.
You can choose a leaner protein than pepperoni to reduce fat and cholesterol. Chicken, shrimp, turkey, or salmon are great alternatives.
Add cayenne flakes that are high in capsaicin, which is known to aid weight loss, decrease inflammation, and help prevent cancer.
Read more from these sources:
https://homemadepizzaschool.com/health-benefits-of-homemade-pizza
https://www.healthline.com/nutrition/is-pizza-healthy#a-healthy-choice