With Bob Trudnak's award-winning expertise in precision grilling, and his passion for crafting elevated culinary creations and teaching those techniques to others, it's no surprise he would be inspired to create his own line of award-winning sauces, seasonings, and rubs to enhance everything in your kitchen from BBQ to Italian and more.
Bob says these products stemmed from his childhood-instilled love for homemade foods. He recalls how his mother and grandmother used only fresh ingredients in the family meals, creating their own pastas, meatballs, and sauces, and always incorporating fresh vegetables from the garden. "We never ate anything that wasn't made from scratch, and not without a whole lotta love."
This is the same philosophy Bob brings to his proprietary line of gourmet sauces, seasonings, and rubs. He uses all natural ingredients, like the real olive oil, fresh garlic, and vine ripened tomatoes found in his pizza sauce. Or the peaches, natural brown sugar, and apple cider vinegar that create a zesty BBQ sauce.
You can bring these stellar products into your kitchen, too. They'll kick up your culinary results to taste like the professionals. With a wide variety ranging from sweet, spicy, garlicky, buttery, or traditional homestyle tastes, there's a flavor to take your dishes from ordinary to extraordinary. It's the details that make all the difference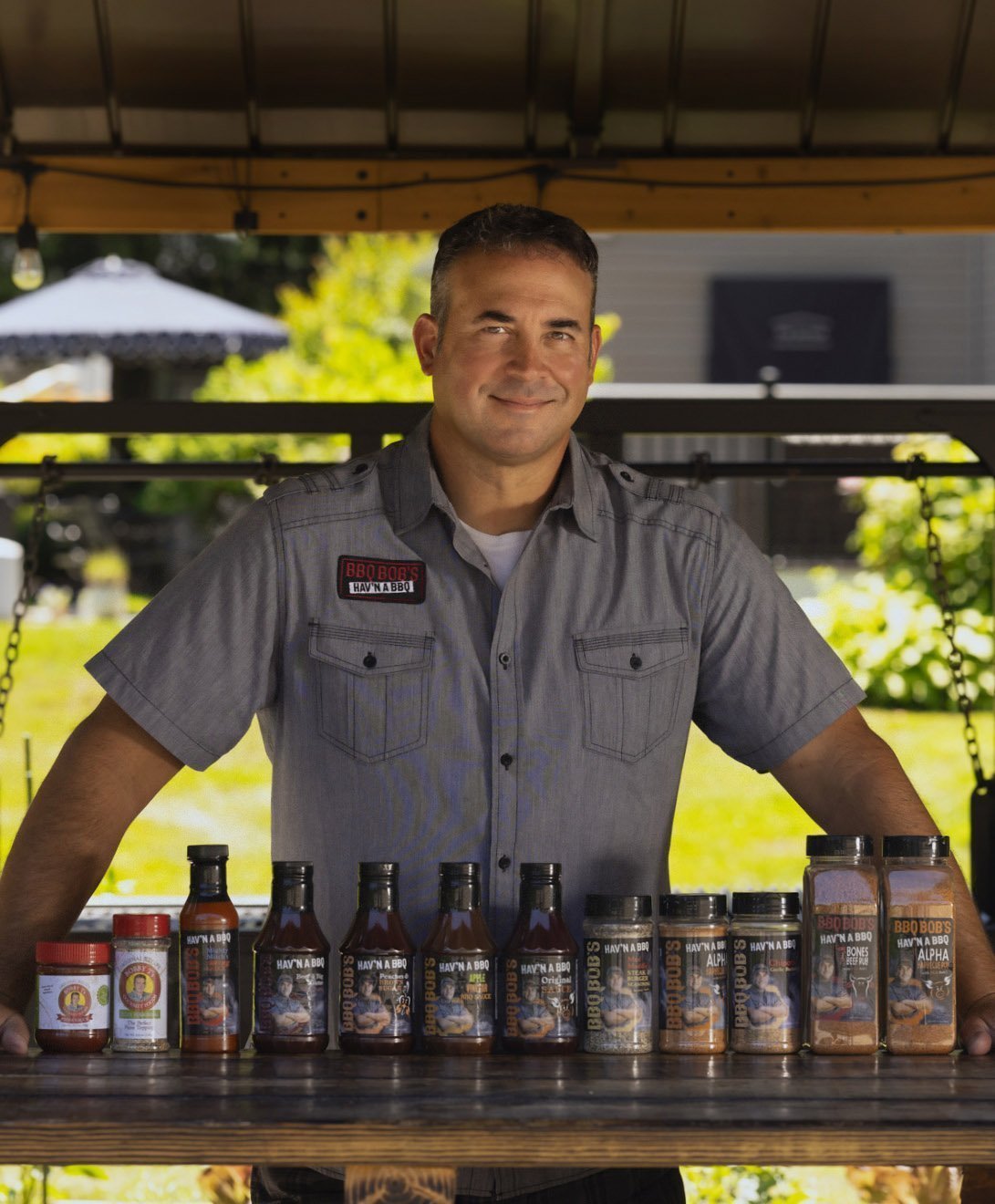 Bobby T's Gourmet Foods
Bobby T's Gourmet Foods was born from years of honing his world champion skills in the culinary world. With an innate love for bringing people together over great food, and an obsession for the art of crafting it, Bob brings his uncompromising standards to Bobby T's Gourmet Foods – those little extras to make meals taste like a masterpiece.
Quality & Passion
Whether it's BBQ Bob's HAV'N A BBQ line or Bobby T's Gourmet Foods, you'll enhance your creations with the same ingredients that made Bob Trudnak a proven culinary champ and BBQ legend. These high quality products, crafted meticulously with fresh and flavorful ingredients by a world champion culinary artist, also make great gifts for your favorite chef. You won't have to be a professional to cook like one.